Blog: How Tos
Infosecurity Europe 2015 round up
After last year's roaring success at Infosecurity Europe, with record stand visitor numbers, and winning IT Security Guru's Best Stand Award, we thought we'd go along to liven things up again.
This year our live hacking presentations delved into the Internet of Things, and showed some genuinely surprising issues created by some seemingly innocuous household items – it is the Security Kitchen after all.
There was the usual tomfoolery and tongue-in-cheek carrying on, but as always the message was serious, with something to learn from and takeaway.
Here's some photos from the stand to give you a flavour: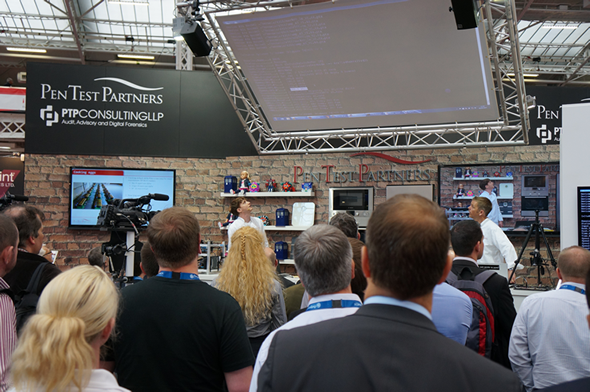 …and here's a couple from the our secure coding tech talk: